Mar 20, 2018 02:49 PM Central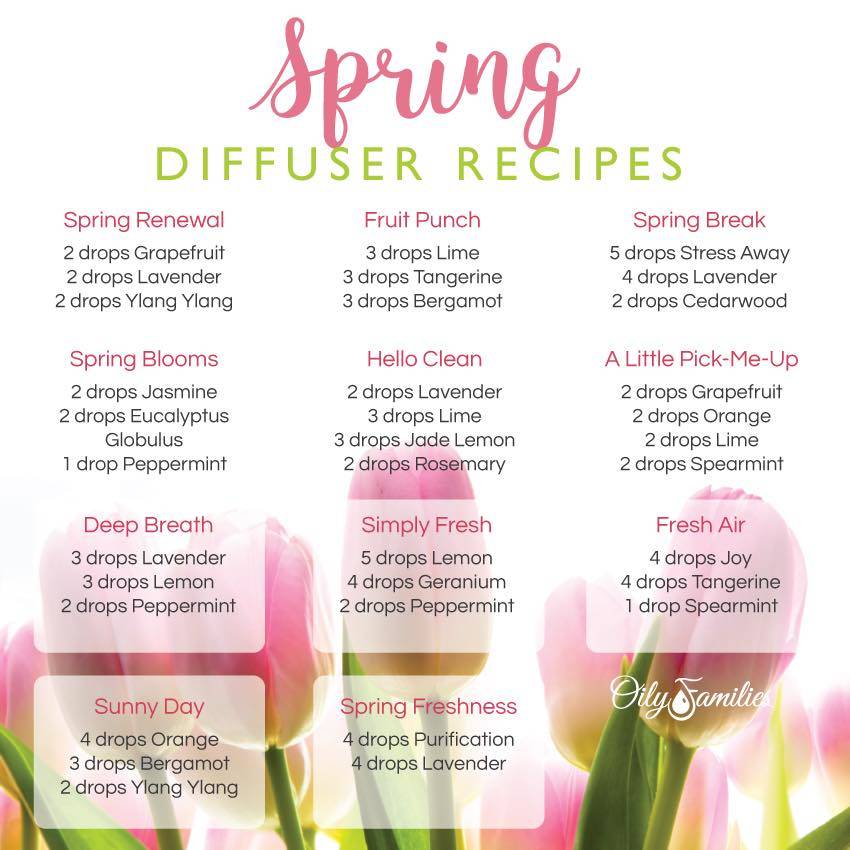 Well today is the first day of Spring! Depending on where you live, it may or may not feel like it! If you live on the East Coast - you're getting ready for another Nor'easter! If you live in the UK - you're hunkering down expecting 25+ cm of snow! If you live in Calgary (like I do) - you're wishing that the snow would just go away!
While spring may seem like it's a long time coming - there's nothing stopping us from making spring blends in our diffusers!
The photo attached has some great recipes to try out! In fact, I think I'm going to start with a Sunny Day!
Here's to Spring arriving (soon I hope!)