Jan 16, 2018 01:19 PM Central
Why does yours skin dry out when its cold?
The colder temperatures and reduced humidity of the winter period is terrible for your skin which will get dry and often itchy as a result, even if you don't have a skin condition. The harsh weather depletes your skin of moisture which needs to be replaced if you are to continue looking healthy and radiant. This is a particular problem where there is snow and biting cold.
You should avoid using petrolatum based moisturizers and mineral oils, as they will block the pores in your skin and prevent natural respiration from taking place. Your skin does need looking after however. You should think of it as your largest organ (which it is) which needs to be cared for. Fortunately, there are plenty of natural remedies that you can make use of to keep your skin tight, bright and healthy.
The first thing you should do is check your hands. Are they smooth and soft or are they hard and flaky? If they are the latter then you probably aren't getting quite enough omega 3. Try Young Living OmegaGize³!
OmegaGize³ combines the power of three core daily supplements-omega 3 fatty acids, vitamin D-3, and CoQ10. Together with with Young Living's proprietary enhancement essential oil blend it creates an omega-3, DHA-rich fish oil supplement that helps maintain and support the cardiovascular system, cognitive health, proper brain function, maintain bone and dental health, and promotes healthy mood balance.
I take this supplement daily and also give 1 per day to each of my two small dogs!
Here are a few more hints to help keep your skin feeling smooth during those cold winter months.
Make sure to have a healthy diet
A healthy diet is one of the best ways of ensuring healthy skin. In the winter time, when there are fewer fresh fruits around seasonally, is traditionally the time when skin struggles. It is therefore even more important to make a conscious effort to eat well. Firstly, you should eat vegetables that are fresh and preferably local and organic. Next, you should avoid sugars and processed foods. If you eliminate sugars from your diet you will rapidly notice an improvement in your complexion. The trans fats found in processed foods have a detrimental effect on your skin.
Use coconut oil
You should apply plenty of coconut oil as a moisturizer. It is a powerful anti-ager and restores the tissues in skin. It also helps to exfoliate outer layers of dead skin cells and is also an antioxidant, due to its resistance to oxidation and formation of free radicals.
Avoid using soap
Soap will dry your skin even more. Try to limit the amount you use.
Keep Hydrated
It is vital that you keep drinking plenty of water through the winter months to keep your skin hydrated.
Young Living Coconut Lime Replenishing Body Butter
YL's Coconut Lime Replenishing Body Butter, featuring Lime essential oil, uses plant-based ingredients to deeply moisturize your skin. This natural body butter nourishes and smooths skin with help from two fruit seed butters: mango and cupuacu butter. Mango butter includes emollients that help soften and soothe skin, while cupuacu butter contains fatty acids that help skin maintain a youthful appearance. The Coconut Lime Replenishing Body Butter features a vegan friendly formula and 100% plant based ingredients. Also it contains no parabens, phthalates, petrochemicals, synthetic preservatives, synthetic fragrances or synthetic dyes/colorants. It is so silky and smooth and luxurious - I personally LOVE it!
Wrap up warm but also, don't forget about your skin!
Oct 3, 2017 05:09 PM Central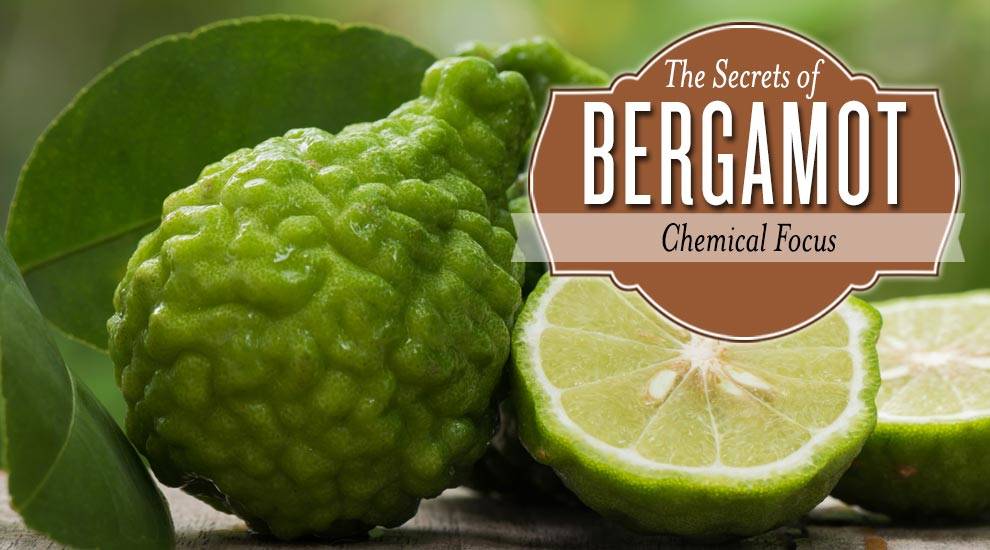 THE SECRETS OF BERGAMOT: CHEMICAL FOCUS
Bergamot essential oil, extracted from the Mediterranean's bergamot orange tree, provides more than just a spicy-floral aroma that makes it one of the most used perfumery and aromatherapy ingredients. It also offers users a number of health benefits. Made of 15 different powerful compounds, limonene is bergamot's most active ingredient. It also contains melitidin and brutieridin, making it the only citrus fruit to do so. Here's a look at the top benefits associated with bergamot essential oil's main constituents.
Limonene
Numerous studies have shown that the limonene in bergamot oil has a stimulating affect that gives users' mood and energy levels a boost. By enhancing the production of serotonin and dopamine, improving nerve function and circulation throughout the body, and increasing the metabolic rate, limonene relieves stress, alleviates feelings of depression and apathy, promotes sleep and relaxation, and can even enhance sex drive.
A study published in 2013 identified the limonene in bergamot oil as having analgesic (pain relieving), anxiolytic, and neuroprotective effects. It also linked the activation of multiple death pathways in cancer cells to the combination of constituents bergamot essential oil contains, primarily limonene and linalyl acetate. Researchers are still trying to pinpoint how bergamot oil does this.
Melitidin and Brutieridin
Research shows that melitidin and brutieridin have an anti-cholesterol effect that is comparable to prescription statin medications. It is believed that together they work to lower cholesterol levels by inhibiting the production of HMG-CoA reductase, an enzyme that produces cholesterol.
In a 2015 study performed by Italian researchers, participants in the bergamot group experienced a significant average decrease in total and LDL ("bad") cholesterol, as well as a significant increase in HDL ("good") cholesterol when compared to those not given bergamot. They also experienced a reduction in blood sugar levels by an average of 15-25%, meaning it may be beneficial for anyone with prediabetes.
Article published by Life Science Publishing.
Mar 15, 2017 07:38 PM Central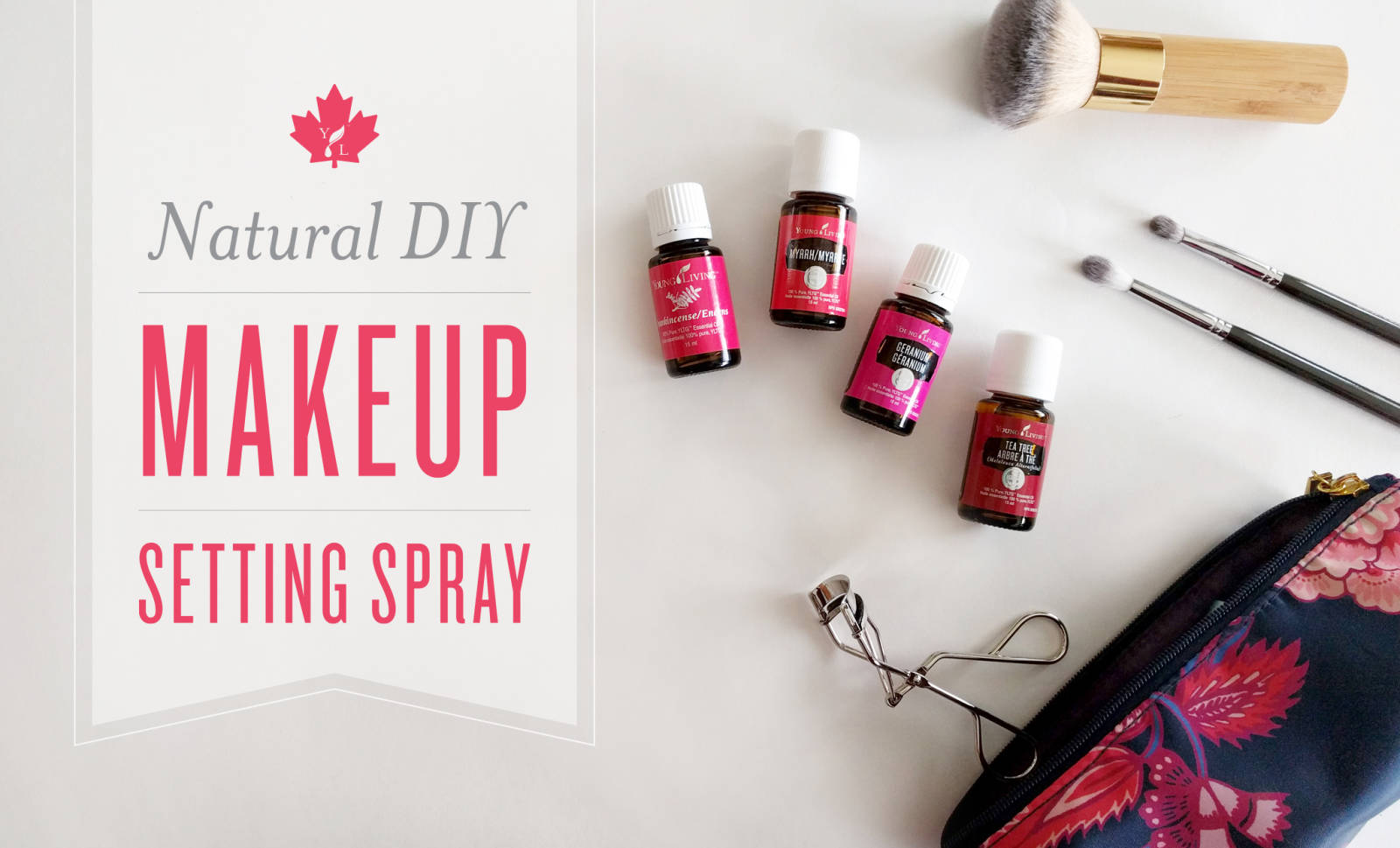 The last thing you want after applying your makeup is to have it smudge, slide or melt off your face after a few hours. A good makeup setting spray is often the unsung hero in your makeup routine and an essential step to lock in your look from morning to night.
With just three natural ingredients at home, you can create and customize your own homemade makeup setting spray with essential oils.
Infuse your homemade makeup setting spray with drops of
Frankincense
essential oil for normal skin. If you tend to get oily,
Geranium
or
Tea Tree
essential oils are your BFFs.
Myrrh
essential oil is regarded highly for its moisturizing properties and is a hydrating choice for dry skin.
Whatever your skin type, this customizable, natural DIY recipe infuses the natural power of skin-loving essential oils to give you a beautiful, long-lasting makeup look that stays put.
Natural DIY Makeup Setting Spray
Ingredients
60 ml water
½ tbsp. vegetable glycerin
6 drops:
- Frankincense essential oil for normal skin
- Geranium or Tea Tree essential oil for oily skin
- Myrrh essential oil for dry skin
Instructions
Add water, vegetable glycerin and essential oil to a small spray bottle and shake well. We recommend using an amber glass spray bottle to help preserve the essential oils.
Hold spray bottle about 12 inches from face and lightly spritz 2–3 times.
Let dry completely.
BONUS:
You can earn two of these oils free with your qualifying order as part of
March's fresh-faced PV rewards!
Geranium and Frankincense essential oils 15 ml are yours free when you order 300 PV or more – plus you get other free skin nourishing oils too!